Some examples of our diverse range of custom build projects.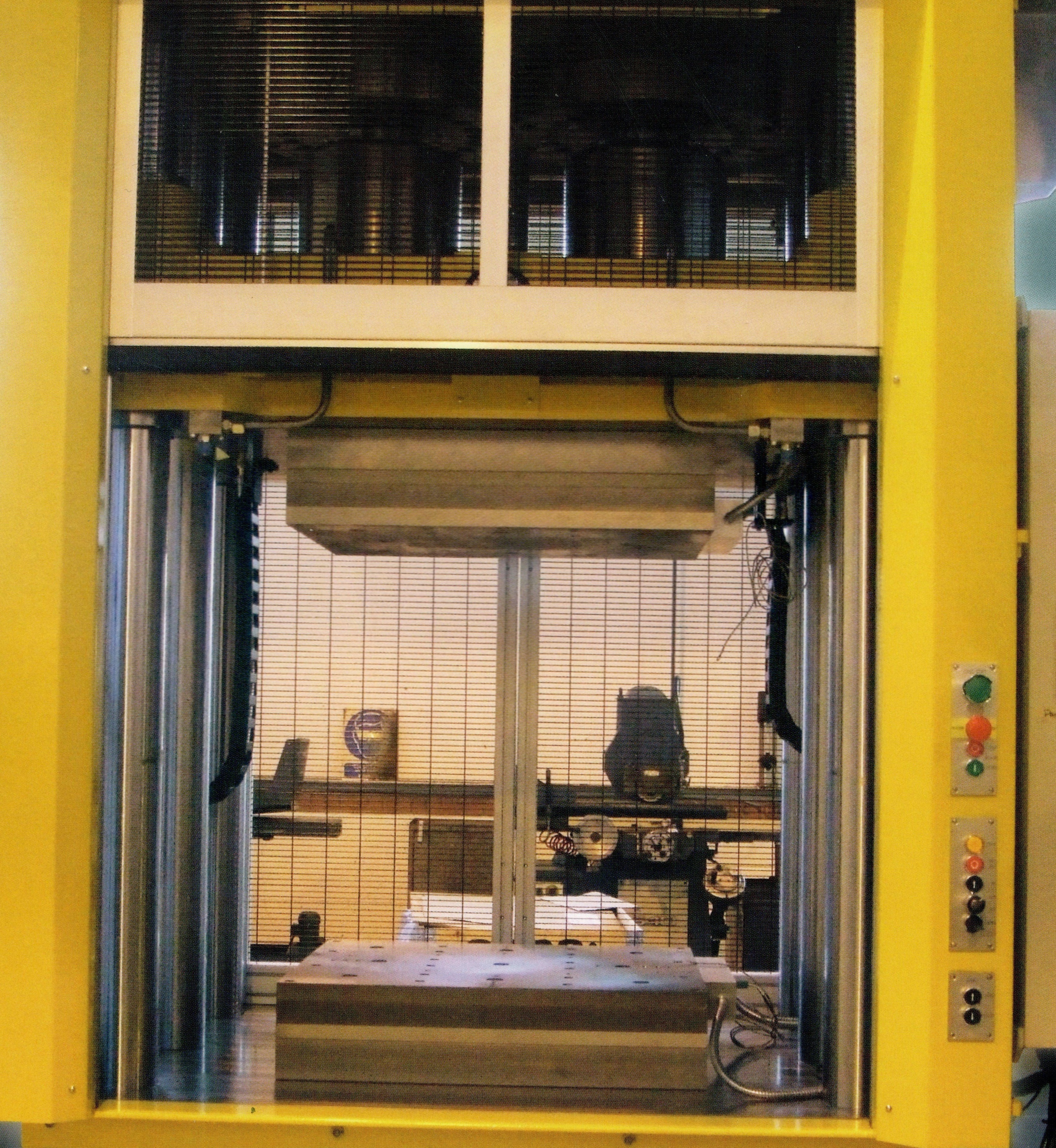 Heated press platen fabricated from 600mm square 316 grade stainless steel (for use up to 450C)
with integrated air chiller cooling.
Multi zone heating with 9 individually-controllable heat zones for thermal surface profiling.
Integrated thermal insulation boards to protect press beds and pillars from excess heat.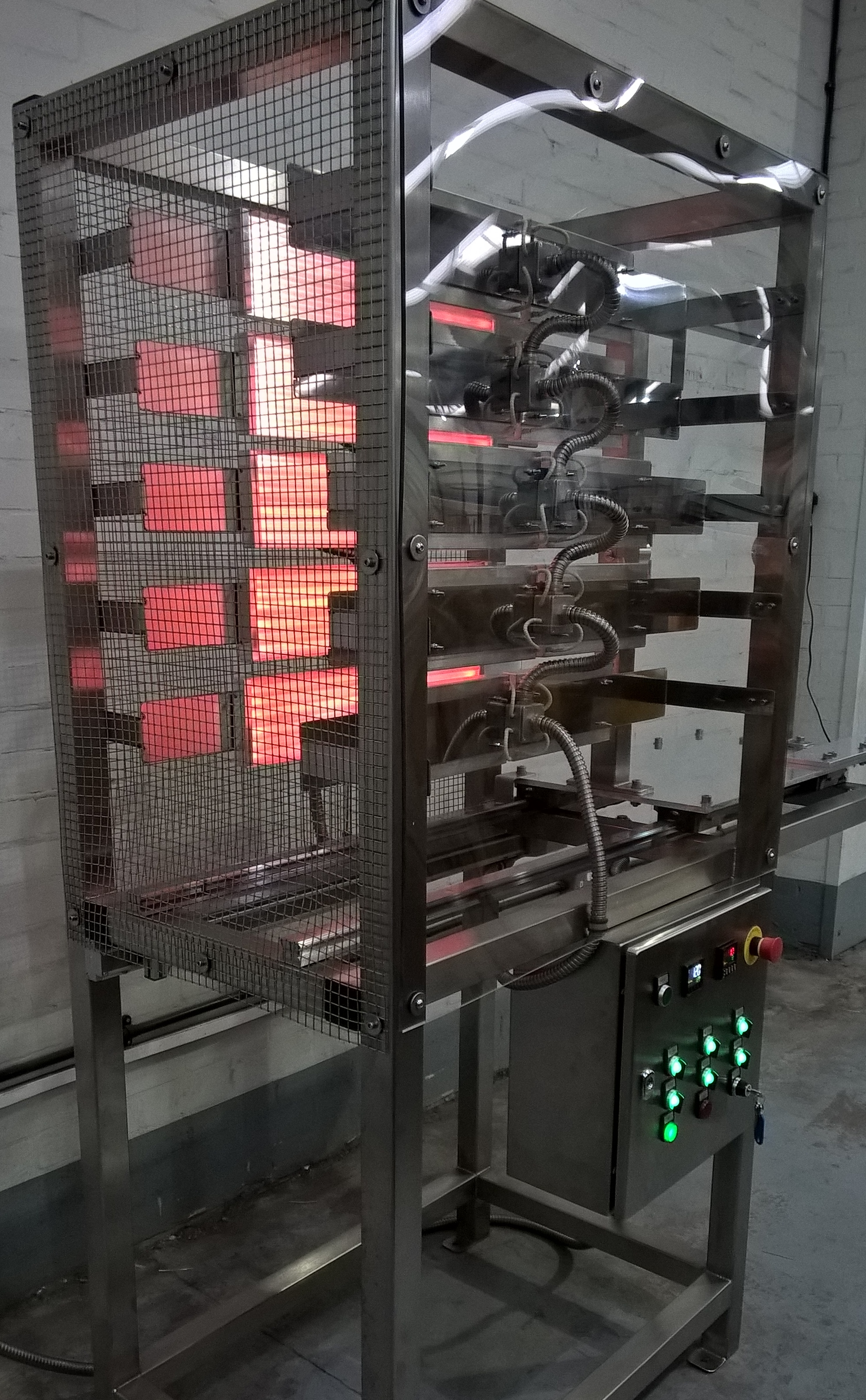 A custom fabric heat shrinking rig to replace a manual heat steaming process.
Rig constructed from 304 grade stainless steel box section. Heat zones provided with 20 infra red heating sources offering multiple thermal profiling capability.
Integrated timer with automatic loading and unloading capability.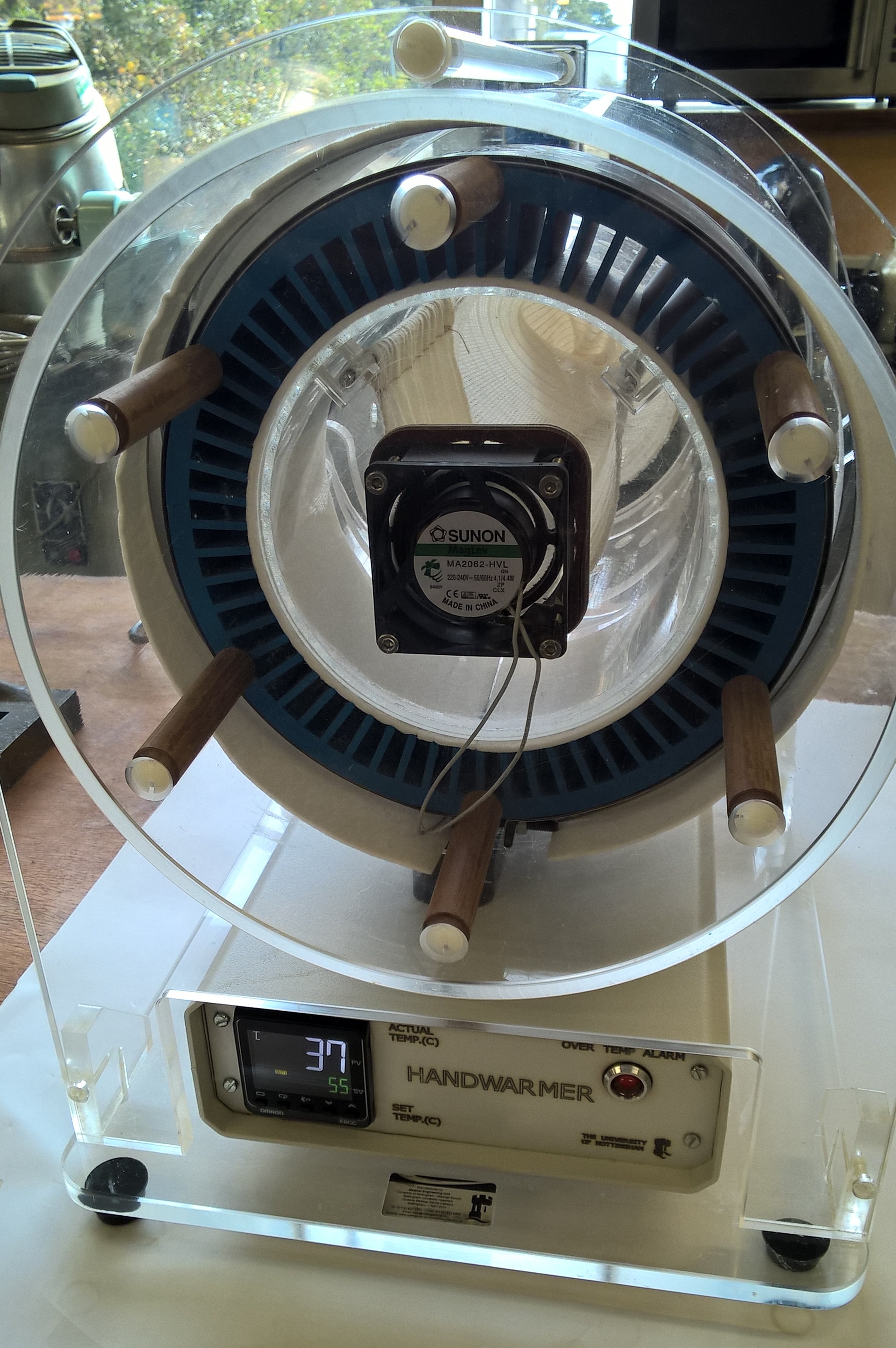 A custom design and build device for the medical application of warming a patients hand. Comprising a transparent acrylic housing, fully insulated heat sink, warm air circulation system, secondary independent safety thermal cut-out, PID temperature control system and limb support hammock.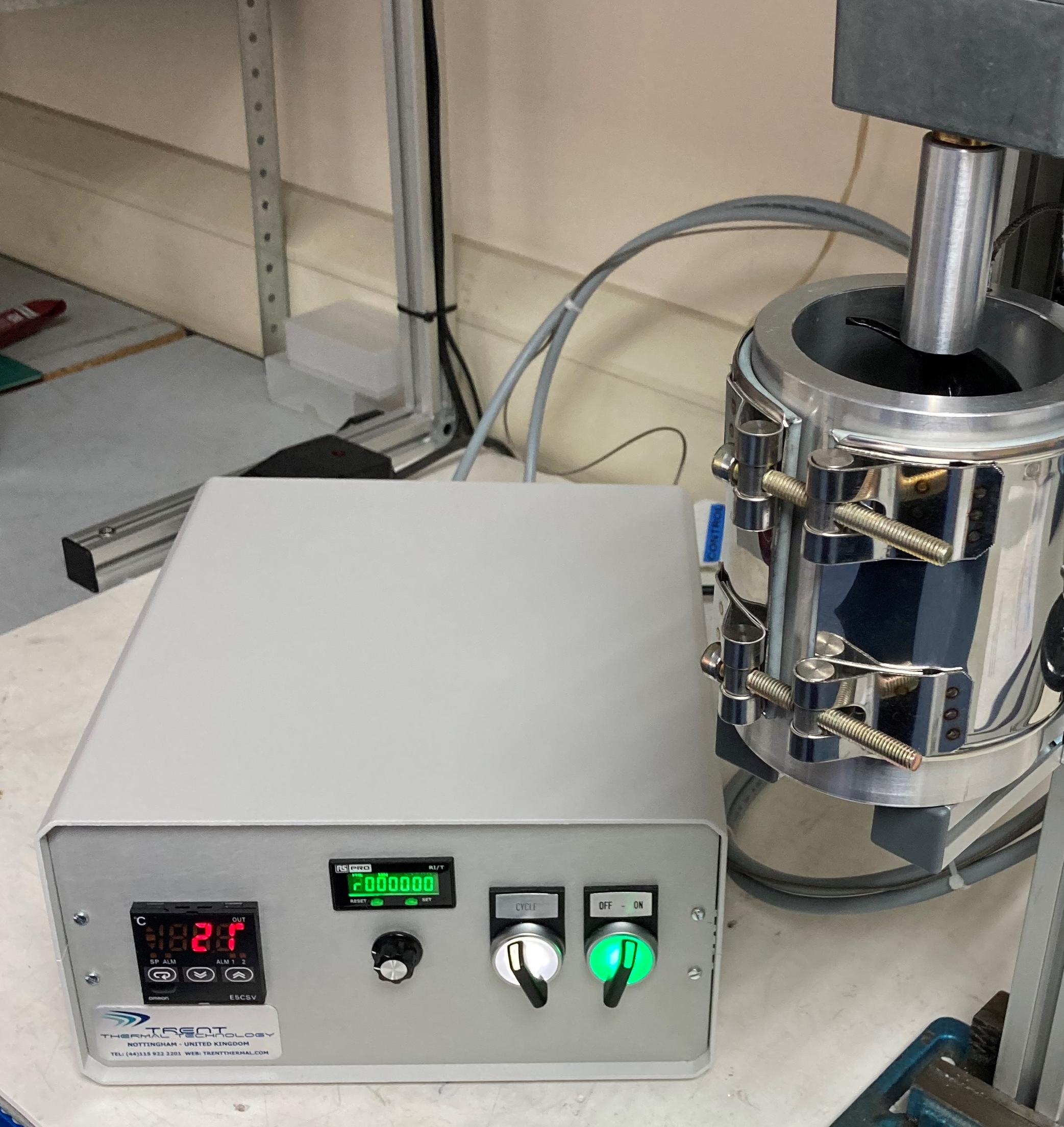 A hot bitumen dispensing system comprising a heated compound mixing vessel with rotary powered auger, a PID temperature control system with rotary dispensing speed control system. Integrated gearbox and motor drive electronics.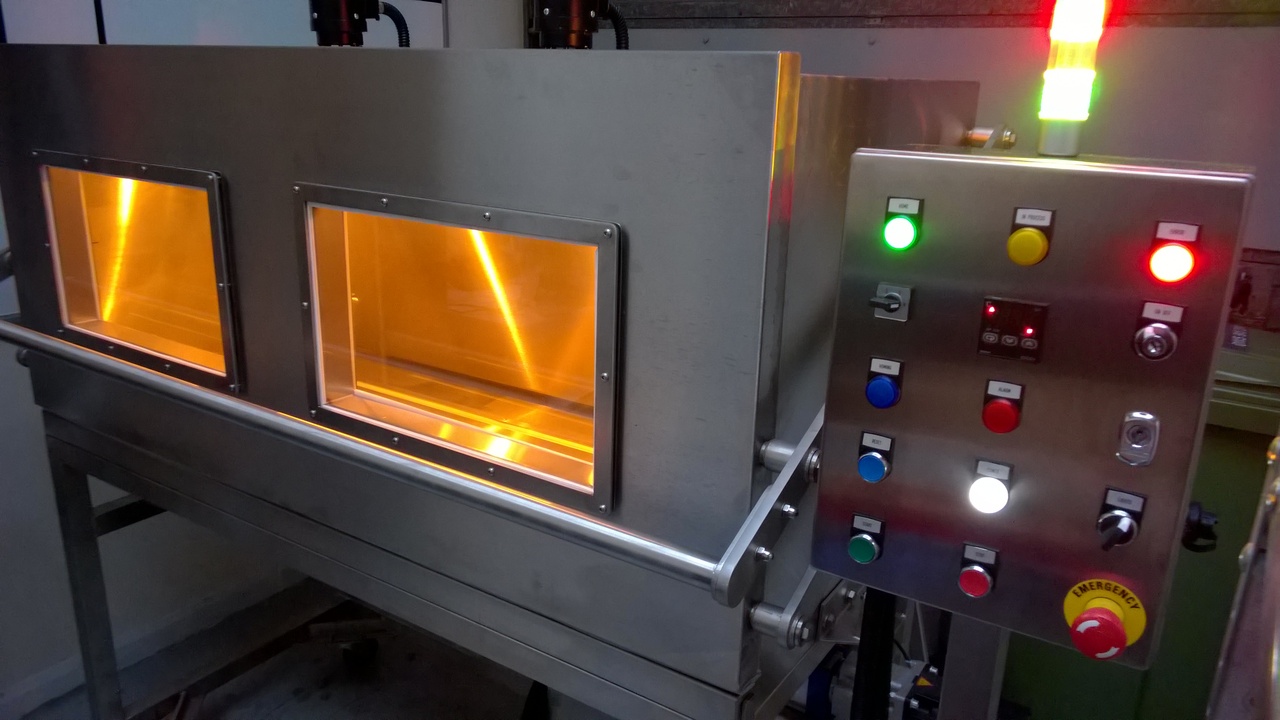 A custom heating and stretching oven. Enclosure fabricated in 304 stainless steel with vision panels and integral lighting. Integrated heat re-circulation and automated stretching slide to elongate product a set temperature. PID temperature control and digital timer system.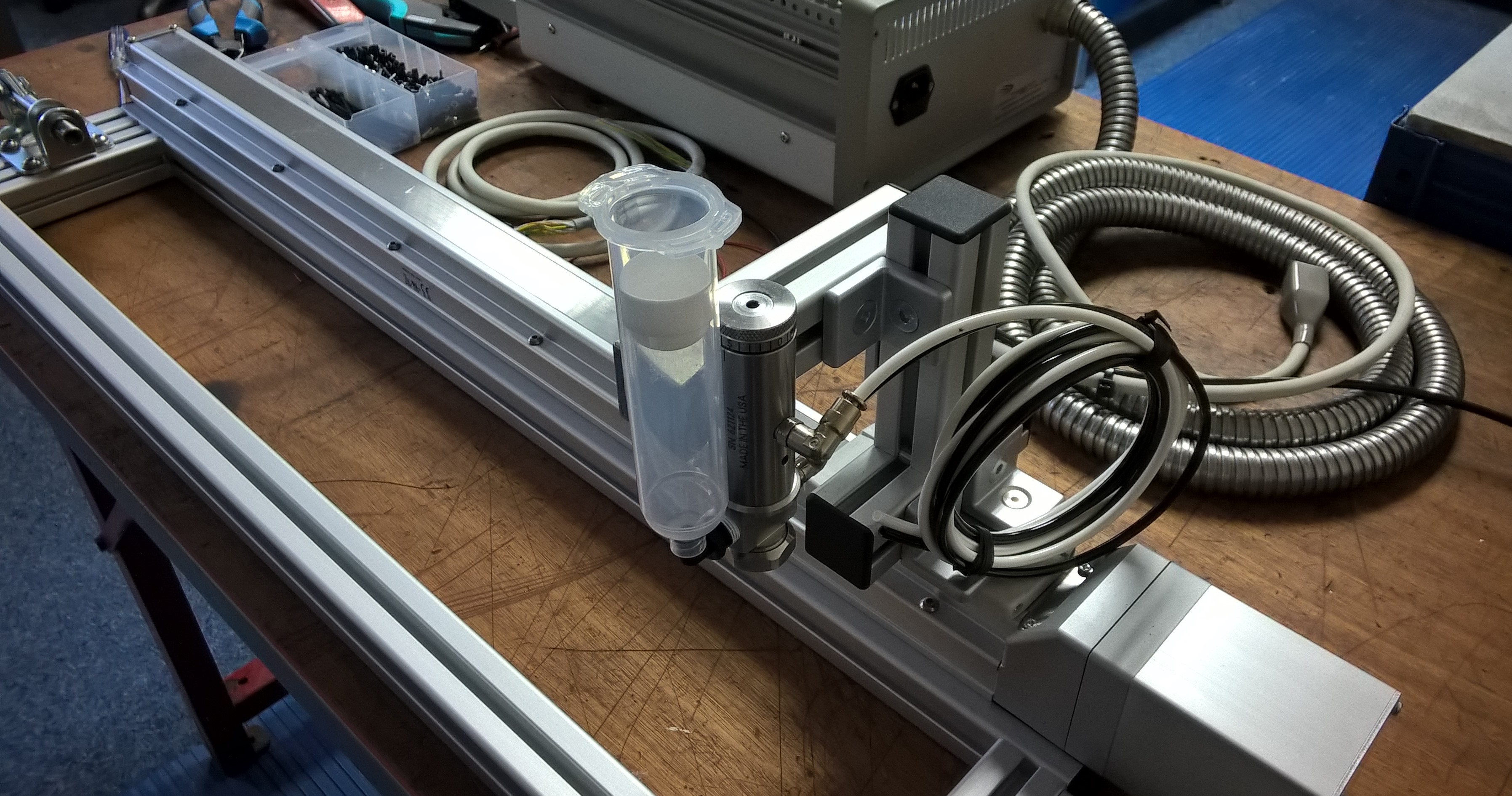 A rotary mandrel spraying fixture. Comprising variable speed motor control, carriage mounted linear actuator with spray head and dispensing nozzle. User selectable deposition rates and traverse speed. Single integrated control enclosure.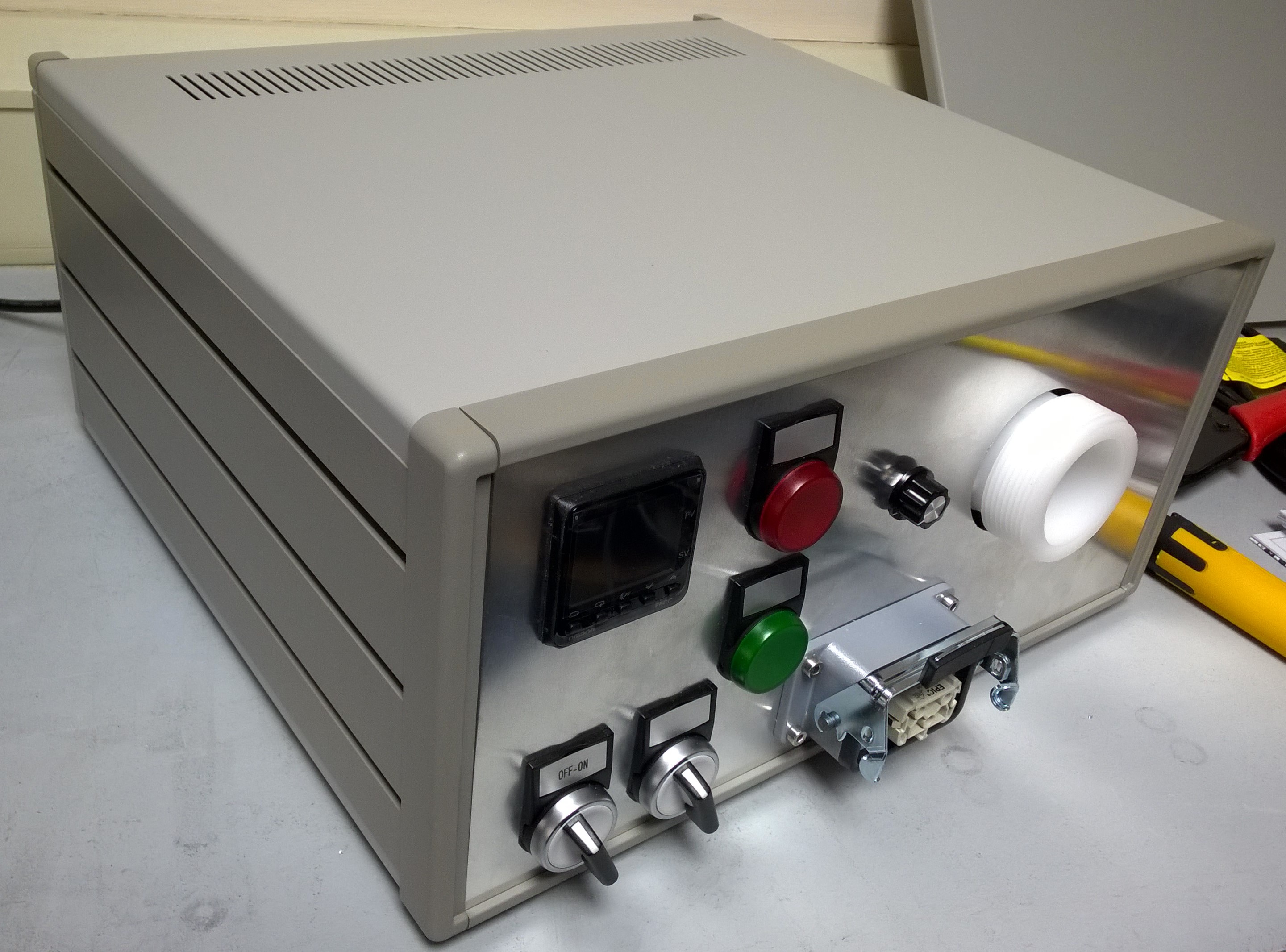 A warm air generator for providing patient comfort air into a remote non metallic environment (X-Ray, MRI) delivered via a non-metallic hose. System provides air blower fan assembly, in line heating element, outlet temperature sensing, PID temperature control, safety over temperature thermal cut out and secondary no-flow back-up cut out.